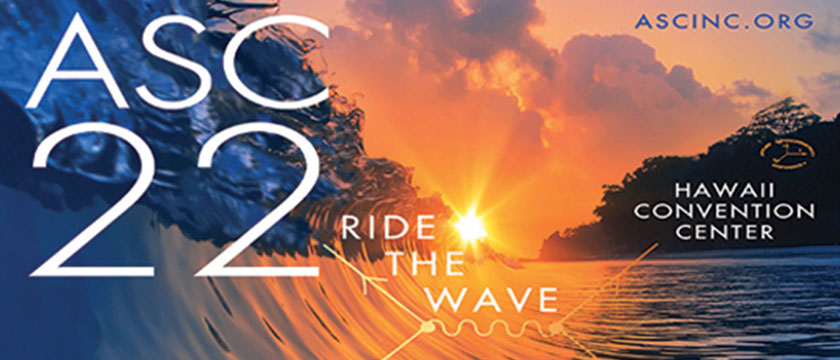 SCARLET at ASC 2022
The SCARLET project was introduced at the 2022 Applied Superconductivity Conference (ASC) that was held in Hawaii from October 23 to October 28. At the conference, SCARLET researchers Tiziana Spina from ASG Superconductors and Antonio Morandi from the University of Bologna gave first insights into the newly started European project.
In particular they presented the main goals of the project and highlighted the role of the 15 consortium partners from industry and research organisations. In addition, the status and advantages of the ex-situ powder-in-tube MgB2 wires produced by ASG Superconductors were discussed, emphasizing their perfect suitability for operation in liquid hydrogen. This is reflected in the WP4 activities on the hydrogen-cooled superconducting cable to be demonstrated in SCARLET.
The ASC was the biggest and most diverse scientific meeting of the international applied superconductivity community in 2022. The ASC attracts the leaders and researchers in all the key fields that support and develop superconducting technologies around the globe. It provides a unique forum for discussions within specialist topic areas and opportunities for researchers from academia, government, industry, and the commercial sector to keep up to date in areas such as quantum engineering and superconducting electronics, materials and large-scale applications.